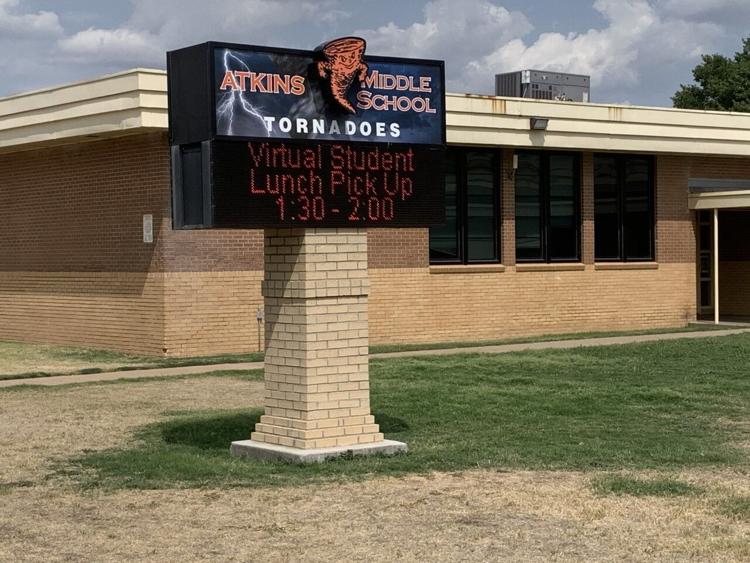 Hundreds of bagged lunches are prepared daily for Lubbock I.S.D. students learning from home.
More than 80% of the district is back in the classroom.
But Director of child nutrition Lori Johnson says it was important to keep the program going throughout the school year.
"We want to make sure that the program that they have in school, would be the same and available to them even though they're learning from home," she explained. 
Even though demand has slowed since the Summer about 200 students still rely on the curbside pick-up program.
Angela Ramirez, a cafe aid at Atkins Middle School, is a familiar face for some of these families who drive by every day for a free breakfast and lunch.
"The predicament of what we're going through, it's scary to some parents," she said. "Appreciative, they're very thankful that we're doing this for the kids," Ramirez added.
"It's really what drives us, and what makes it so easy and rewarding to do our job because you know the need is there," Johnson said. 
There are changes in the works, to make to program more convenient for families.
"As we've gone through the last few weeks, we've realized that we've had to make that time a little different, and so, we're going to revamp our program to include our bus deliveries that work so well in the summer," Johnson explained. 
There will be 40 pick-up locations with more available pick-up times.
This will also allow families to check in less, while still getting the same amount of food.
"To pick up 5 meals for lunch and 5 breakfast meals at one time, just once per week," Johnson said. 
The district will hand out grocery-style bags to keep the food fresh throughout the week.
Bus route times and locations will be available on the district's website and changes are expected to start at the end of the month.