Press Release
Do You Have Sore Feet After Playing a Game? Here Are DIY Foot Pain Remedies That Work!
80% of American's suffer from chronic sore feet or will have sore feet at some point in their lives. Athletes are even more likely to experience sore feet.
Thursday, December 6th 2018, 11:20 AM CST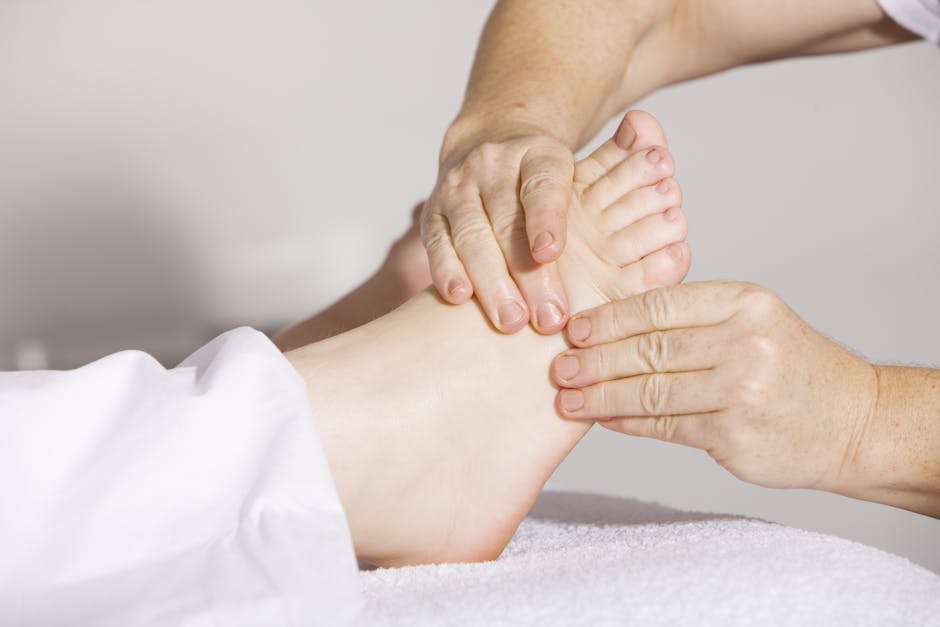 80% of American's suffer from chronic sore feet or will have sore feet at some point in their lives. Athletes are even more likely to experience sore feet.
Sore feet can surface for a number of reasons – work, types of shoes you wear, sports practice, or other reasons. But when you're an athlete, your feet are vital to your everyday work and they need TLC.
Fortunately, you don't have to spend heaps of money tending to your tender toes and arches. At-home remedies are easy enough and typically provide relief and comfort.
Let's explore some DIY remedies for sore feet.
As an athlete, your feet are critical to your role. Continuous running, jumping, and other activity puts pressure and impact on your feet, that, if you're not careful, could cause injury or more severe problems in the future. An underlying medical condition, such as plantar fasciitis, can also contribute to sore feet.
Without proper footwear and technique, sore and tired feet are more prone to occur.
You know when your feet hurt, but be aware of other symptoms which could cause even more pain:
swelling
bruising
tingling
redness
tender to touch
any pain that is dull or sharp
If the pain becomes considerable that you have difficulty doing everyday tasks, or does not pass with at-home care, make an appointment with your doctor.
Heel pain can be an indicator of inflammation in the heel otherwise known as plantar fasciitis. It's very common and most people experience this early in the morning. Plantar fasciitis is caused by putting excessive pressure on the heel, allowing damage to the tissues in your heel.
DIY Foot Remedies for Sore Feet
Sore feet don't have to stop you from participating in your sport.
If your sore feet keep you off your game, try these DIY remedies to get you back on your feet (no pun intended) in no time!
Soaking your feet is an age-old remedy and one of the easiest ways to relieve pain.
Simply fill two bowls, one with hot water and one with cold water. Place your feet in the cold water for 5 minutes, then switch to the hot water. This trade-off will increase circulation and decrease pain.
A simple soak is easy, but if you want to spice up your soak, consider adding a few elements like Epsom salt, ground mustard seed, chamomile, or cayenne pepper. Each of these offers comfort and can decrease inflammation.
During your soak, try a foot pumice to smooth out calluses or corns which could be causing further irritation.
The popularity of essential oils cannot be ignored, especially since they've been a remedy dating back to the Egyptians. They have anti-inflammatory properties combatting pain and swelling. A little essential oil goes a long way.
You can use essential oils in your soak by adding a few drops or use them topically by rubbing them into sore areas of your feet.
The best essential oils for foot pain are:
eucalypts
rosemary
lavender
ginger
Remember to use a carrier oil, such as coconut oil or jojoba oil, when massaging.
Massaging encourages blood flow and relaxes tissues in your body. It also untangles knots in your muscles which could be the source of your foot pain. As the foot muscles relax, you can gain a greater flexibility.
Using oils like sesame oil (which is an anti-inflammatory oil), combined with one of the essential oils mentioned above can make a powerful remedy for aching feet.
If you're not into touching feet, a roller massage or tennis ball rolled under the foot can do the trick.
Both heat and cold can soothe sore feet because each temperature does a different job.
Alternating hot and cold (similar to the soak) compresses provide the muscles with both relaxation from the heat and reduced inflammation from the cold.
First, try a warm or hot compress for up to 10 minutes, then apply the cold one for another 10 minutes. Try this method any time foot pain occurs.
When we gain weight, our feet suffer. They begin carrying all the extra weight.
As an athlete, you must be in the best shape possible. If you find yourself gaining a bit of weight that's slowing you down it could be the cause of your sore feet.
Weight isn't the only reason to tweak your diet. Certain vitamin deficiencies such as a lack of vitamin D is linked to increased foot pain. Start evaluating your diet and see if there are any changes which you can make or supplements you can take.
Wearing improper shoes is a large culprit of sore feet. Not having the right fitted shoes puts extra pressure on the feet and can result in injury.
Whether you play football or baseball, if your shoes are too tight or too loose, you may need to have them resized. Worn shoes also need replacing. Consider an arch support if you need one and the best slippers for plantar fasciitis provide comfort during those rough mornings.
7. Stretch And Exercise Your Foot
After a soak to relax, try stretching your feet.
It's very simple to stretch your feet! Using a strap or your hands, gently stretch your foot back toward you as much as you can handle. Do not force the stretch, but ease into it.
Calf stretches help here, too. Simply place your toe against a wall and press your heel into the ground. Go slowly at first.
Exercises for your feet will help strengthen them so soreness is less frequent. Try lifting your heels from the ground, rotating your ankles, or picking objects up with your feet. It may seem silly at first, but building those muscles is fundamental for healthy feet!
Sore feet make it difficult to do almost anything, including playing the games you love. These DIY remedies are easy to do, cost effective, and widely available. Making them a part of your recovery routine will lessen the chances of soreness over time.
Looking to stay updated on your favorite Texas teams? Listen in today to get your sports fix!
Information contained on this page is provided by an independent third-party content provider. Frankly and this Site make no warranties or representations in connection therewith. If you are affiliated with this page and would like it removed please contact pressreleases@franklyinc.com